As experts in conference planning, we know how time consuming the process can be to coordinate. From finding a suitable venue that meets your budget to ensuring it has all the amenities and facilities you need, you could understandably overlook a few boxes that need ticking.
However, with more than 20 years of helping event managers, PAs, marketing departments – you name it! – to find the right venues for their needs, we at Absolute Venues can expertly assist you, too. 
So, got an upcoming conference you've been tasked to arrange? Here are some top tips on how to arrange a successful event and secure the best conference venue hire.
Conference Planning Checklist  
With our checklist, you can strip away a lot of the tedium that comes with the conference planning process. 
It pays to be prepared – no one wants a last-minute surprise to undermine their corporate event, so here's your list of what to do at the planning stage, starting with…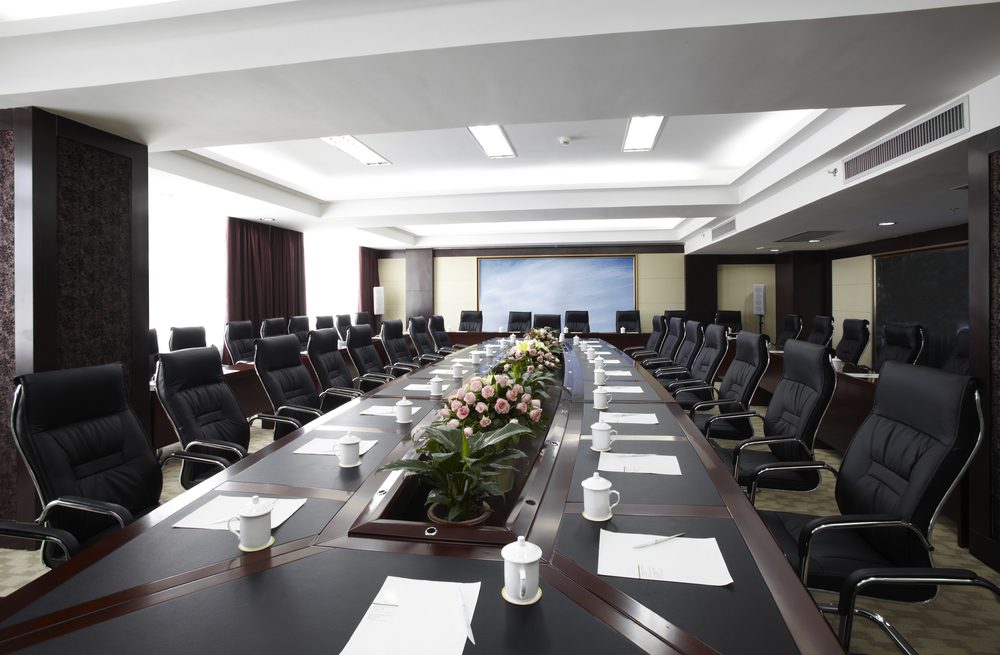 1. Establish Your Conference Theme & Goals 
It may seem obvious, but without laying out a clear conference theme and goals, it will be difficult to assess the effectiveness of the session. For example, you might be eager to: 
Spur increased profits

Generate leads

Educate delegates on a particular topic 

Strengthen your brand   
Whatever outcomes you want the event to aid in bringing about, keep those goals in mind during the planning stage. 
Here at Absolute Venues, we assign a dedicated events specialist right from the jump. Following a conversation with one of our representatives, we'll set to work coordinating your conference to ensure each goal is met. Whether you intend for your conference to be a one-time event or a series, we'll map out a full conference programme to suit.
2. Discuss Conference Formats with Your Events Specialist
Next step: you'll need to make a call about the format – in other words, what's the most effective way for the conference to be delivered to get the best results?
Here, whether your conference is in person, hybrid, or a virtual event will make a difference on its feasibility. You could then host one or a combo of the below: 
If you'd like a change of scenery from your business premises, use our free venue finding service and we'll recommend suitable locations close to you that accommodate your chosen format. 
Our Corporate Event Planning Guide has some useful prompts to get you started.
3. Define Your Conference's Budget
Even if your conference goals don't strictly include making money, hashing out a budget is advised – that way, the success of your conference won't be overshadowed by the huge bill underriding the event.
Common conference costs include: 
Booking the venue 

Arranging transport

Paying staff and speakers

Hiring equipment   

Organising entertainment 
In case unexpected costs crop up, you ought to reserve a little more money than you anticipate actually needing.
Already mapped out your budget? Our event planners make it a priority to work within the budget briefed. What's more, our negotiation skills and contacts within the industry enable us to obtain the best possible prices for our clients.
With corporate event spend expected to rise by 83% in 2023, it's an especially crucial time for you to optimise expenditure.
4. Make Use of Our Free Venue Finding Service
Once you have decided on the mood and tone for your conference, you will want a venue to suit. At this stage, you can better plan your event with our enquiry form.
That way, we can pore through our directory of more than 160,000 venues before finding the options that most closely fit the bill. Be it due to location, budget, proximity to hotels and accommodation, amenities: you name it, and we'll source it. You can then take your pick from this shortlist, securing the best rates without any fuss. 
Looking for a conference venue in the North West? You may find our Top 12 Conference Venues in Manchester helpful.
5. Select and Book Speakers
Adding star power to your conference is one way to elevate the event. Whether a celebrity speaker or someone revered within your industry, the keynote speakers you do choose should be well-positioned to serve your conference's objectives. 
Once your speakers are booked, start to think about any promotional material you might use to generate buzz. Remember, great conference speakers do more than just deliver a speech – they create an immersive experience that resonates with attendees long after the conference ends, so it's important to get it right.
Finally, the magic of a conference isn't solely in the sessions themselves; it's also in the connections made. Facilitate networking opportunities through icebreaker sessions, dynamic panel discussions, and interactive workshops. 
Encourage attendees to share their insights, engage in meaningful conversations, and create a collaborative atmosphere that resonates long after the event is over.
How Do I Choose a Conference Location? 
Our free venue finding service is designed to help you find the perfect conference location.
With an event network that spans worldwide – be it the UK, Europe, or beyond – no matter whether you're picturing a bustling city centre spot or something more remote, we can shortlist the best venues for hosting. 
With us, conference planning for 2023 & 2024 just got easier… simply get in touch with our team today to get started.