Free Venue Finder Service In Derby
Trying to find the right venue for your event can take a lot of time, cost a lot of money, and cause a lot of stress. Our unique free venue finder service has been designed to handle all of this for you. We'll take your specific requirements for the venue and use our expertise and experience to produce a shortlist of fantastic and suitable venues for your event. Whether you're planning a conference, training day, or other corporate event, we'll find a venue that's perfect for you.
All of the Derby conference spaces Absolute Venues works with are privately owned and operated. We work closely with owners and managers because we want to make sure that we only match clients with the very best venues out there.
Our venue finder service also happens to be completely free. That's right – because we only work with trusted partners the venue pays our referral fee so we don't have to charge you anything. We can only do this because of our reputation and experience in the industry as one of the UK's leading venue finder services.
In fact, venues often offer discounts on bookings made through us, so searching for a venue with Absolute Venues could actually be cheaper than doing it yourself!
Express Venue Finder
Request a call back - 1 hour response time
How We'll Find The Perfect Derby Venue For You
To begin your completely free search for venues for conferences and corporate events, simply let us know what you're looking for. Tell us how many delegates will be invited, the type of venue you'd prefer and the dates on which your event will take place. Let us know about any particular specifications and we'll do our utmost to find you a venue that fits the bill.
We'll then compile a shortlist of the best matches we could find. The list will even include particularly good venues for your event that are available on different dates and in neighbouring areas, in case you're flexible on those criteria to get an even better deal or venue.
Every single venue we send your way will be well appointed with good on-site facilities suitable for conferences and business events. Nonetheless, we invite all our customers to view any of their shortlisted options in person before making a final decision. This can help make sure that you're getting exactly what you want and can book without hesitation. When it comes to booking, Absolute Venues promises the best negotiated rates with our trusted partner venues.
Absolute Venues are the best venue finder to find you the perfect venue in the Derby area. We boast a directory of over 160,000 venues in the UK, so when we shortlist a venue for you it's been specifically selected from a vast range of different venues based on your criteria. We've worked alongside trustworth, luxury venues since Absolute Venues was established in 2002. We have the connections and expertise to offer you the very best venues in the UK.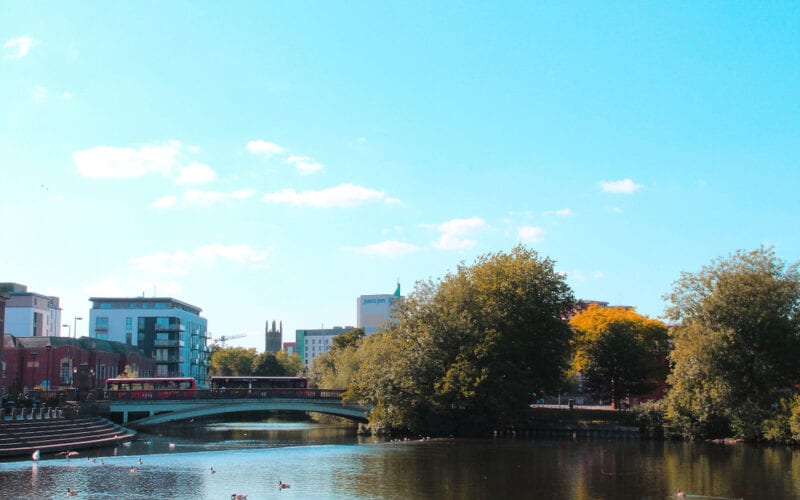 Why Plan A Conference In Derby?
Derby is a leading location for conferences and business events in the UK. Positioned in central England, Derby is easily reachable from most other major cities. That's why Derby is home to a large range of private conference spaces – both purpose-built private conference rooms and executive hotels see Derby hosting national corporate events throughout the year. We can help find you the perfect venue for your event amongst Derby's many options. We'll also help you to find overnight accommodation for you and any other delegates who are unable to travel home directly after the event.
The Midlands is one of the first places people think of when planning a national conference. It's the heart of the country and there's a lot of business opportunity. The range of venues is varied and wide, and delegates in the south or north of the country don't have to travel too far to take part.
When you hold an urban or residential conference, delegates can find themselves at a loose end in the evening. The Midlands has some great shopping centres and restaurant options, and because everywhere is so close, delegates can easily head to Birmingham, Nottingham or Leicester for the evening.

Getting To Derby
One of the reasons that Derby is such an excellent location for conferences, training days, product launches and other corporate events is that it is one of the most accessible cities in the UK for business travel. It's the UK's most central city, which means it's easy to visit – 80% of the population are within two hours travel of Derby and its conference venues. Derby city centre is:
This is why Derby is such a commonly used city for national conferences. It's little surprise that Derby now boasts a wide selection of privately-owned purpose-built and serviced venues. Everywhere in the Midlands is very close together which makes transportation around the centre of the country easy. The Midlands has great motorway and train connections, two busy airports, and you'll find Nottingham, Leicester and Birmingham all in easy reach of Derby itself.
Derby is accessible via the M1, M42, A6, A50, A38 and A52, as well as benefiting from 35 direct service trains between London courtesy of East Midlands Trains. Journeys on the train to Nottingham, Leicester and Birmingham all take less than 30 minutes. East Midlands Airport connects Derby to over 80 destinations worldwide. In terms of business travel, Derby is one of the best and most connected cities in the UK. Plan an event with our team today!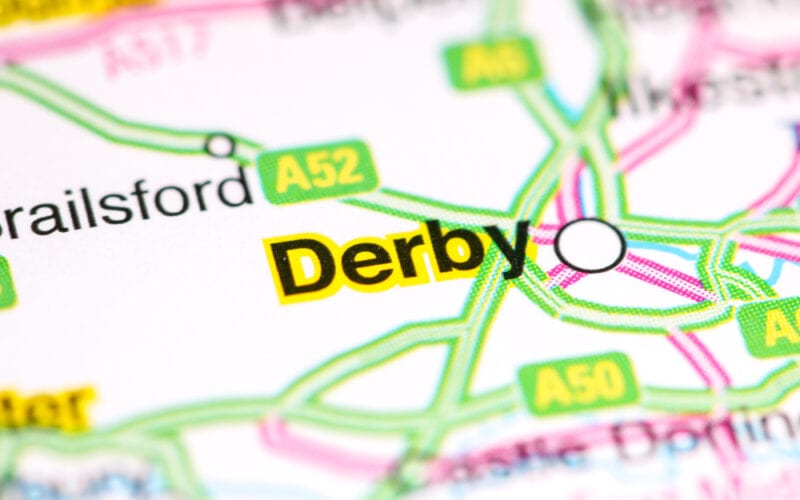 Contact Us Today To Find A Venue
If you're interested in our completely unique free venue finding service, please get in touch with us on 0161 929 4948. We'll put together a shortlist unique to you. If you feel you want more guidance after that, we'll be on hand to help and arrange for a free visit if needed. We're excited to find you the best venue for your Coventry event!