Corporate events win over your employees, customers and investors: whether it be an exhilarating entertainment-filled party or an educational hybrid conference with lectures.
They're intended to make everyone involved in your business feel valued for their work and strengthen your company's reputation. Though different events can serve different purposes, they're all occasions that should leave everyone counting down the days with excitement.
So, if you're hosting a corporate event and need some help in deciding which venue to hire or which event might be best for you, here are 28 corporate event ideas!
Top 28 corporate event ideas
1. Christmas party
There is no better time to celebrate your company's achievements and success over the year than during the Christmas period as the annual year nears its end. Likewise, there's no better way to commemorate your employee's hard work and achievements than by throwing a Christmas party.
Whether it be a traditional evening party with music and drinks, a themed Christmas party or a winter activity-based event, a Christmas party is the perfect corporate party event for those looking to have some festive fun and respite. Play some festive favourites, partake in a secret Santa, or make some Christmas cocktails: there are numerous ways to celebrate!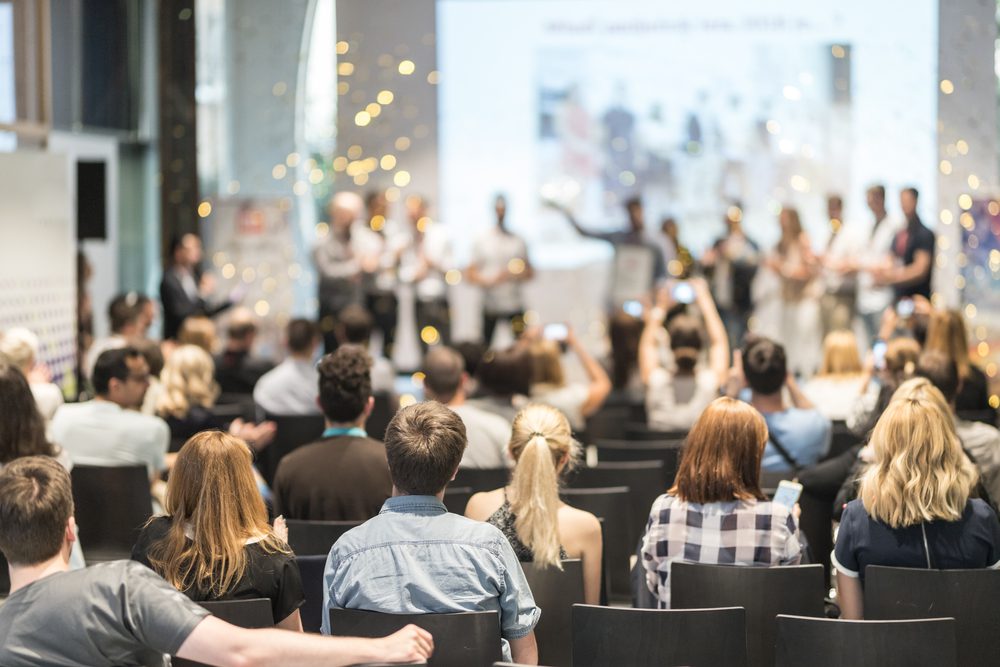 2. Award ceremony
Hosting an awards ceremony is the perfect way to make your employees and everyone involved in your business feel appreciated and that their work is valued, while also allowing you to offer a great night filled with entertainment.
Invite investors, family, friends and special guests to build your brand's image and create an incredible first impression for many – all while providing an opportunity to bring everyone together to celebrate your work and achievements. This is also an excuse for everyone to get glammed up, strengthen relationships through bonding, and have a drink – or many drinks!
3. Hybrid Conference
In a world where technology is constantly evolving, it is critical that businesses adapt to new means of communicating and hosting events. And, given the events industry's struggles from the impact of the ongoing pandemic, adopting a mix of virtual and in-person conference experiences is essential.
Hosting a hybrid conference is marvellous since allowing individuals the freedom to attend events both online and in-person saves you time and money, and offers flexibility. Holding a hybrid conference with the option for attendees to attend virtually could significantly improve your reach by allowing you to amass extra viewers and assure those who are unable to travel can attend the event without difficulty.
4. Gala dinner
Offering everyone an action-packed night of pure enjoyment, a gala dinner is a huge party event where a great number of guests sit down for a spectacular dinner while thrilling entertainment sets the venue alight. During this dazzling dinner, you could have an awards segment to celebrate the achievements of groups and individuals or you could present the success your company has achieved in a wonderful display.
The event should focus on making every guest feel valued and a three or four-course meal should be encouraged. This is a magnificent opportunity for you and your business to make a great first impression on your guests.
5. Trade shows
Companies frequently attend trade exhibitions to get leads. Companies may also seek to host or support a trade show to strengthen their image and reputation and establish themselves as an industry leader among attendees and other businesses and individuals that attend the event.
For generations, trade shows and exhibitions have been an important sales and marketing strategy. They enable firms to promote their products, disseminate expertise, and discuss industry trends in a tailored setting. Though it may not seem as fun as other corporate event ideas like parties, these are great for business. Trade shows can allow you to boost sales and reach new audiences.
6. Private hospitality
Hosting a private dinner or hospitality experience is a popular corporate event idea. A private dining space with a lavish, cosy atmosphere for attendees to enjoy outstanding fine dining and hospitality on your behalf is a venue type that you may require to host your private dining event.
There are several locations that can do this, providing you with the ideal approach to impress your customers, investors and business partners with a classy meal and a full drinks package to keep everybody's morale high and maintain an upbeat feeling all around. It's a chance for your employees to get dressed up and feel valued too.
7. Product launch
Launching a new product should be an exciting occasion, right? Your product launch could simply be a small corporate meeting where you tell your workers about the up and coming products of your business, but that sounds a bit uninspiring. Why not throw a full-fledged launch party to generate a sense of excitement regarding the launch of your product to your customers, investors and other guests.
It's an excuse for the celebration of your upcoming product and a great way to acknowledge the hard work that has gone into it, as well as great marketing for the product itself. A launch party allows everyone to find out about your new product.
8. Outdoor team building activities
Team-building activities and events are intended to encourage collaboration and allow employees to enhance their relationships with each other, while also enabling individuals to increase their morale, confidence, and motivation. Team building activities also create an excellent chance for employees to spend time together outside of the workplace.
Outdoor and physical team-building activities are the epitome of business team-building events. In reality, businesses around the country specialise in arranging team-building activities on elaborate indoor and outdoor courses that they have created. Holding team-building games that encourage collaboration and healthy competition leads to increased productivity in the weeks that follow – this can be reflected in the workplace
9. Indoor team building event
Though outdoor activities can draw out everyone's inner competitiveness and urge to win, you may want to boost staff morale and build teamwork through other activities. Hosting an event with indoor team building activities that promote team cooperation will benefit your business by providing you with increased productivity and better inter-departmental communication.
You must provide your employees with the chance to form relationships with their coworkers in order for them to effectively build collaboration. While the workplace is a terrific environment to strengthen team bonding and professional relationships, there's no better way to solidify these working relationships and qualities than conducting team-building activities in a dedicated indoor venue.
Find the perfect indoor venue for your team building today.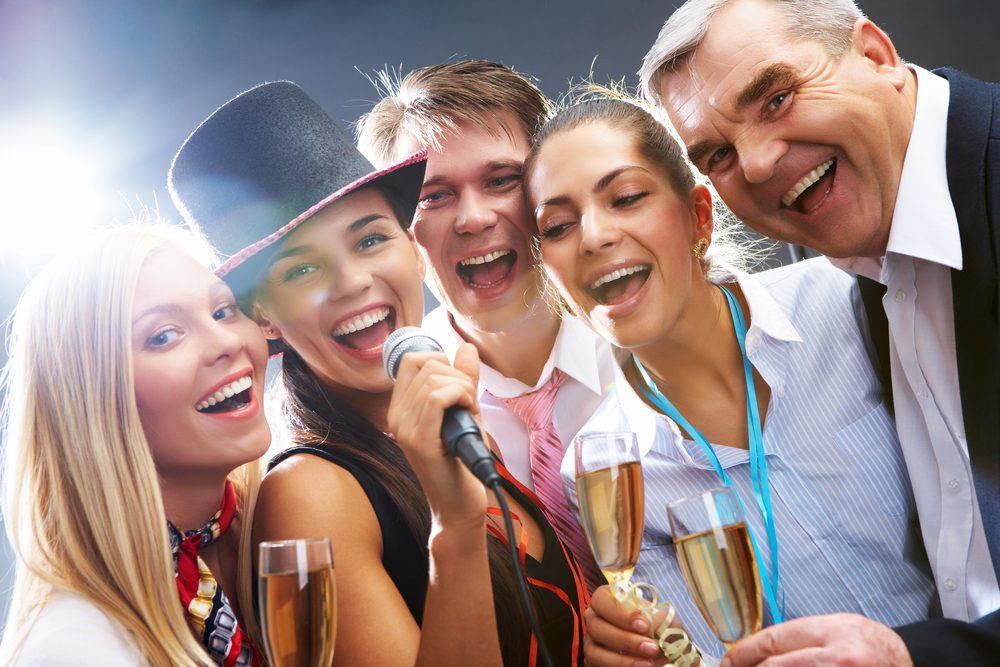 10. Summer party
At the core of most corporate social event ideas is the opportunity to throw a huge party and celebrate! Summer parties are an incredible opportunity to raise a glass, boost your team's morale and show that everyone within your company is valued, while also encouraging everybody to have a bundle of fun.
Hosting a summer party spectacle gives your employees an excuse to rejuvenate and take the stress off of their shoulders, which also promotes a positive work atmosphere. In turn, this may contribute to increased employee retention and productivity levels in the workplace. Food stations could be incorporated with summer drinks and remarkable entertainment to create a wonderful time for all.
11. Networking events
Networking events are critical for any developing or established business trying to form profitable links and collaborations. A networking event, when well organised, will provide your company with access to a larger circle of helpful connections, spanning from suppliers to consumers and even possible investors.
Many businesses and professionals attend networking events for numerous business-related reasons, but hosting one could be even more beneficial as it can allow you to establish yourself as a leader. Your event may feature lectures and presentations to display your expertise in the industry and show off your business, or you could add some fun elements to really show what you're about.
12. Hybrid silent auction
Attendees have the opportunity to bid on items or services supplied by sponsors or funding during an auction, which could also be held as a business fundraiser to help out a chosen charity. Auctions could be held either in person or online and are perfect ways to have fun, friendly competition and also raise money for charity.
A charity auction offers an evening of entertainment for the corporation's supporters and is one of the finest ways to raise substantial amounts of money without having to go overboard. Silent auctions mean attendees won't know who's bidding on what or how much someone is prepared to spend, adding a sense of intrigue.
13. Group cooking session
Cooking is a great way for everyone to get creative, bond with each other and have some competitive fun, all while learning something new. Get competitive with a cookery competition or partake in a group cook-along or cookery class.
A corporate cooking class event is perfect for team entertainment since it could include all of your employees and clients, allowing you to get hands-on and learn a new recipe. You could hold cooking lessons online and send out ingredients to attendees before the session, or you can host them in person. If you're after more amusement, a cooking competition is the way forward – things could get messy!
14. Escape rooms
Escape rooms and escape games are all the hype these days with plenty of escape rooms popping up all around the country aiming to be the most challenging and immersive yet. And it's clear to see why these fun and interactive puzzle-solving games are a great team-building activity for everyone to get involved and come together to solve clues and puzzles while battling the frustration that comes with each challenge.
You can book in a venue dedicated to pre-existing escape rooms, or you could let your imagination flow and create your own escape game at the location of your choice, ensuring the greatest level of mystery and collaboration for your attendees.
15. Icebreaker activity day
If employees are returning to the office after working remotely for the past couple of years, or you are throwing a seminar series where attendees might not have met before, an icebreaker or two (or several!) can be incredibly fruitful.
Take a look at our list of 85 team building exercises for your corporate event and select a few that you feel will best suit the people involved in your event. Then, set one day aside to purely work on getting to know one another, interjecting some fun into the occasion. In doing so, your attendees will find it easier to connect and collaborate in the future.
16. Team quiz
Test your employees' general knowledge with a trivia quiz, or a 'pub-style' quiz, depending on everyone's skill level. Remember, don't make it too hard, but don't make it too easy either! Attendees can either play as individuals or in teams, depending on the level of healthy competition you are looking to encourage.
Another way you might incorporate this into your corporate event is by theming it around the topic of the event. For example, if you have hosted a training session, conference, or seminar, theme all the questions (or even just one round of the quiz) around what you have covered, subtly testing how much of the session has been retained.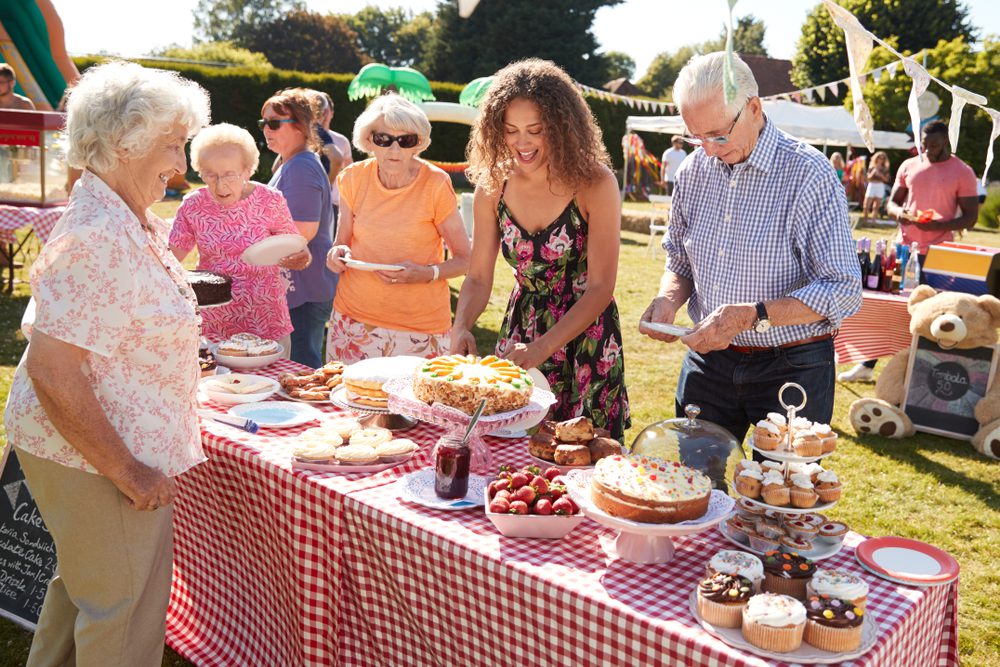 17. Charity fundraiser
All businesses should look at how they can give back to the community that has allowed it to be successful. After all, what is a business without the support of its customers and employees? In addition to being just a kind thing to do, it can also be part of your corporate and social responsibility (CSR) practices. 
Choose a charity, be it a local charity, one related to your industry, or one that means a lot to you personally. By throwing a fundraiser, it makes the business more human, and thus more relatable, allowing employees and customers to connect with the brand more readily.
18. Appreciation event
Appreciation events are a business's opportunity to thank all stakeholders, including investors, clients, and employees. Employee recognition is particularly important for fostering a happy work environment, as it shows that you genuinely care about those in your employ.
Whether it is an opportunity for people to network and let loose, or something a bit more formal like an awards ceremony, an appreciation event can build and strengthen relationships, as well as boost loyalty.
19. Team wellness event
A wellness event can be a fantastic offering for your employees as part of a benefits package. Employee rewards can improve employee satisfaction, and thus increase retention rates. In fact, over 80% of employees aged 18 to 44 would prefer a business to offer them more employee perks over a salary increase.
Wellness events can combine a range of activities that boost both physical and mental health, with a focus on mindfulness and overall well being. This can help you to build a sustainable workplace culture that encourages employees to keep their minds and bodies healthy and reach out if they need help.
20. Group murder mystery
No corporate event is complete without corporate office party games. And, one of the most popular immersive games at the moment is murder mystery evenings. Similar in some ways to an escape room experience, the group must work together to collect clues, solve the mystery, and catch the killer.
At the beginning of the party, each person will be assigned a specific role. This means that one of the team members will be the 'murderer', and the others must try to suss them out and collect enough evidence to prove it… whilst the murderer might sabotage these plans.
21. Themed party
For a fantastic corporate party idea, always remember to choose a theme! Whether it's your office Christmas party, celebrating Halloween, a product launch party, or an excuse to make the most of your corporate event spaces, select your theme wisely. It could be anything as simple as a white party, or a cocktail party, to a fully-fledged fancy dress or ugly sweater party – get creative!
The theme can be reflected in the decorations, the games, entertainment, music choices, outfits, and even in the food that you serve. Keep it simple so that it is accessible to all, and then stick to it, to create an enjoyable and immersive experience.
22. Virtual horse racing
Virtual horse racing incorporates all the fun of going to the races, without the hassle of having to head down to the racecourse. After all, attendees to the corporate event will likely be dressed up to the nines anyway, so why not make a light-hearted play on this with some virtual horse racing.
These races are essentially run from a computer algorithm, allowing you to watch and bet on virtual racehorses and jockeys. Of course, attendees won't necessarily have to gamble with real money, but the competitive nature of the event is sure to form bonds between teams.
23. Team bingo
Bingo is like bread and butter for event planners – it can suit people of all ages, tastes, and skill levels, allowing everyone to participate in something together. But we aren't just referring to traditional bingo, such as the olde-worlde bingo halls. In the modern era, you can get many different types of bingo, including drinking games and drag bingo, just to name a few.
For corporate events, you may also consider theming your bingo cards around the business or the topic at hand. Instead of numbers, use pictures or words that can be marked off the bingo card. This way, the event is more personalised, and the lessons of the seminar are likely to be more memorable.
24. Children in Need or Red Nose Day event
An auction event is a great way to promote competition between employees, whilst also raising money for a good cause. Auction events are particularly popular as fundraisers for non-profit businesses, and for raising money for charities and charitable events like Red Nose Day and Children in Need.
You can either ask employees or attendees to donate something each, which will all be auctioned off, or utilise the help of a professional auctioneer. To make it even more personal, comedic, and light hearted, you might auction quirky prizes, such as the chance to throw a custard pie at the boss' face or dunk your manager in a pool!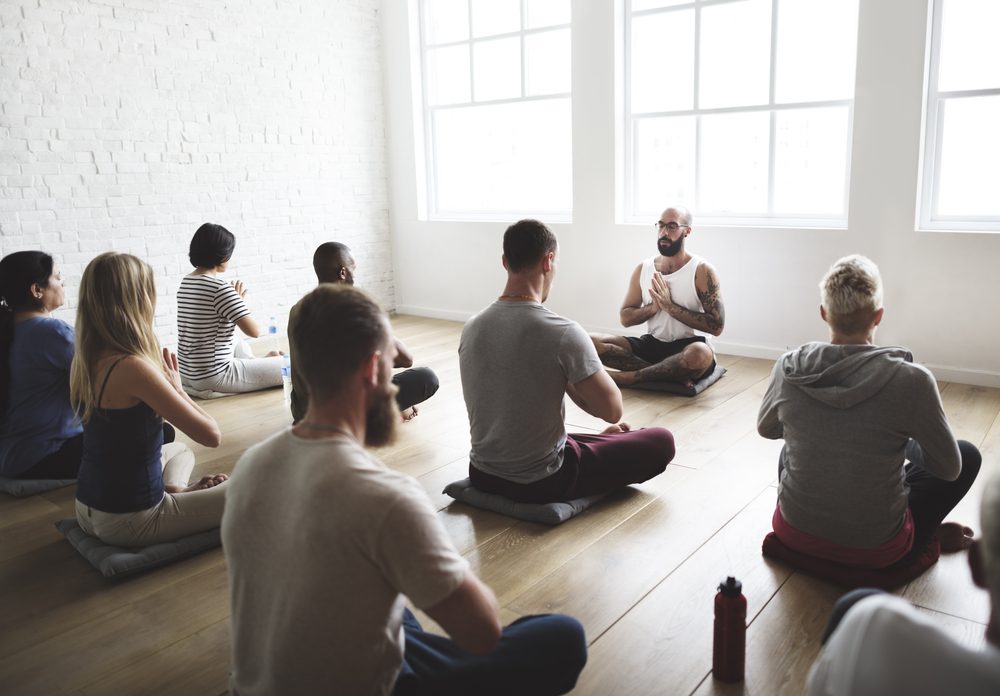 25. Meditation class
After the chaotic past few years that we have all had, it goes without saying that we all could use some relaxation. Even better, how about relaxation techniques that you can use in your everyday life, whether at work or at home, that can help to improve mindfulness?
Meditation can be infinitely beneficial to all employees, and people in general for that matter, so this can be a fantastic idea for social events and corporate events alike. Participants will be taught how to focus on making their breathing even, reducing stress and anxiety. As people will follow an instructor and require no props, it can also make for useful virtual or hybrid events, too.
26. Scavenger hunt
Hosting a scavenger hunt is a fun work party game suitable for all kinds of corporate events. In fact, they can make exciting special events of their own! You can either incorporate a scavenger hunt into your day, or make the entire day a giant scavenger hunt.
Let's break it down – if your corporate event is about learning a new skill, the scavenger hunt can be all about problem solving in order to find clues about the next steps to take in the training. Thus, this will make the learning more fun and interactive, which is much more likely to stick in your mind, as opposed to a traditional presentation or lecture.
27. Sports event
Sports events don't have to be public events in an outdoor space – it's a chance to get creative and add that personal touch to your corporate event. Partaking in sports, even in an office space, can get everyone's blood pumping, making sure attendees are awake and focused.
It can also be a fantastic tool for team building, and for promoting healthy competition between teams. Enhance this further by incorporating a social media wall into the design of your corporate event, which can display live tweets of all the action from the day and the current scoreboard so that teams can keep track of who is in first place.
28. Silent disco
Ever since their conception in the 1990s, with the aim to reduce noise pollution, silent discos have boomed in popularity. In the modern era, silent discos allow participants to dance to their heart's content, no matter where they are, as they won't have to worry about being a noise nuisance.
Silent discos are a quirky, fun idea for corporate events, as it allows peers to let loose and relax. Unlike many other corporate event entertainment ideas, the beauty of a silent disco is that it is – well – silent! This means you won't need to worry about changing venues, as you won't disturb anyone in the other meeting, event, or seminar rooms.
Decided to host a corporate event but need a venue for your big occasion? Let Absolute Venues help you out!
Get in touch with us today, and a member of the Absolute Venues team will help you find out more about what we have to offer, how we can provide the perfect venue for you, and the many ways we can assist you in planning your corporate event.