Whether you're attending them or hosting them, corporate events are an important part of doing business, offering a chance to network and share information with others. But a corporate event with hundreds or even thousands of attendees can have a huge impact on the environment, including long-distance travel by plane or car, hotel stays, and catering.
With climate change happening fast, we all have a responsibility to minimise our environmental impact by identifying, reducing and offsetting your event's carbon emissions. Below are a few ways to do that.
Choose the Right Venue
Finding the right venue for your event is not only important to ensure a successful event – it's also one of the easiest ways to reduce your event's carbon footprint. It's best to choose a venue that's easily accessible by public transport, so attendees don't have to rely on taxis or cars to reach the venue. Ideally, you should also choose a venue that minimises travel, so if you know most of your attendees are based in a specific city, finding a centrally-located venue is ideal.
Absolute Venues has connections to over 160,000 venues across the world and can help you to find the right venue to reduce your carbon footprint – completely free of charge!
Go Plant-Based for Your Catering
We've all heard that meat generates higher carbon emissions than plant-based options – but did you know that, according to the Environmental Working Group, beef generates twice the emissions of pork and four times that of chicken? Beef also generates more than 13 times the emissions of vegetable proteins. So, choose your event catering wisely and opt for vegetarian or vegan options to reduce your carbon footprint. Vegan cake is not only better for the environment, but it's delicious, too!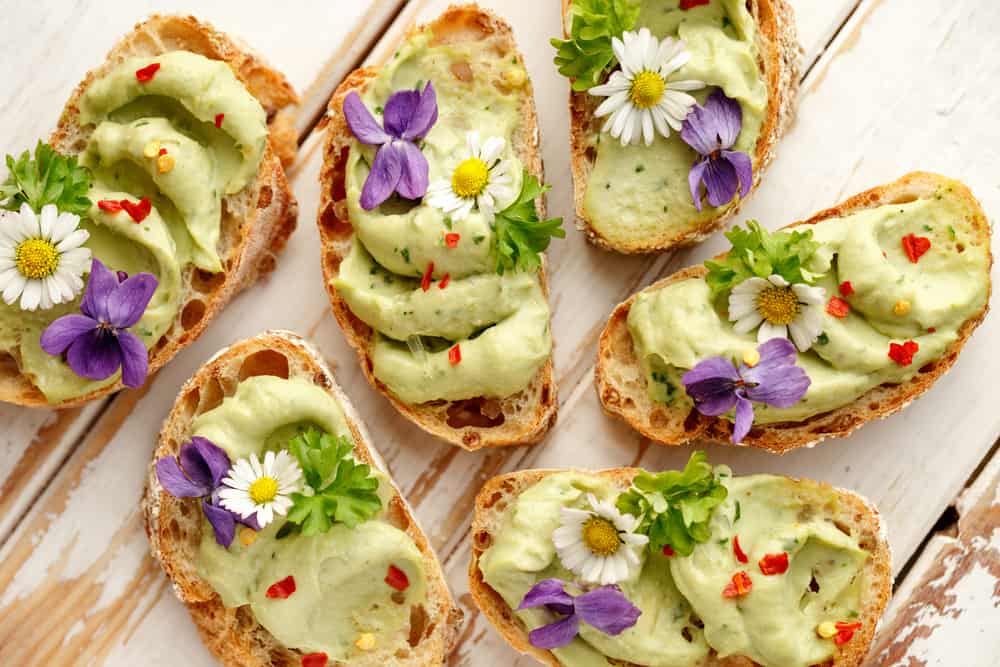 Opt for Recyclable Materials
One of the biggest impacts of corporate events is the waste created from cups, bottles, straws, plates and paper. You can reduce this waste by using reusable or recyclable materials such as biodegradable serveware and straws. Look for brands such as Vegware, made from compostable biomass.
Limiting your plastic usage and replacing plastic with biodegradable materials is also a step in the right direction. For example, you could eliminate single-use plastic water bottles and instead provide refill taps.
There's a lot of paper present at most corporate events, from flyers and brochures to tickets and programmes, so make sure the paper you do use is recycled. Currently, only 58% of all paper in the world is recycled, but if we can increase this to 75%, emissions from the paper industry could be cut by up to 7%.
Use Tools to Make Your Event More Sustainable
Tools like the MetGreen calculator and Terrapass's events calculator have been designed to calculate the carbon footprint of your event and help you to make choices to reduce this. These can be a helpful starting point for planning larger corporate events, if you're not sure about how big of a carbon footprint your event will create.
Choose Venues Committed to Sustainability
When it comes to venues, it's important to look for those that are committed to sustainability. Look for hotels and conference venues that provide recycling facilities, or those using renewable energy – this will go a long way to reducing your event's carbon footprint. With our free venue-finder service, we can take the hard work out of finding venues worldwide committed to reducing their impact on the environment, leaving you free to organise everything else.
Offset Your Corporate Event
An increasingly popular way to reduce your event's carbon footprint is with carbon offsetting. In effect, you simply participate financially in a project needing funding that will have a positive carbon impact (such as tree planting). There are plenty of options to choose from when it comes to carbon offsetting, from implementing renewable energy to distributing energy-efficient cooking stoves in developing countries. As the event organiser, you have complete control and choice over which projects you support for your carbon offsetting. You can either purchase carbon offsets yourself or make them an additional, optional fee for attendees when they register for the event.
Organising a corporate event can be a busy, stressful time – and if you're worried about your event's carbon footprint, it can be challenging to find the perfect venue. Why not take advantage of the totally free, professional services offered by Absolute Venues? We'll save you time and money by finding the best corporate event location to reduce your carbon footprint, so get in touch with us today.