Finding the right venue is key to the success of your event. Whether you're hosting a low-key business meeting or a dazzling product launch, a venue needs to not only accommodate all of your guests and provide adequate facilities, but to reflect and elevate the mood and atmosphere of your event.
Finding the right venue isn't easy, though. It requires a lot of time, research, planning and potentially travelling. There are many factors to consider when hunting for venues and you might just need a bit of luck on your side when it comes to booking availability. With so many venues and locations to choose from, it can be difficult to know where to even begin.
That's where a venue-finding service comes in. Here are 10 reasons why you should consider using a venue-finding service for your next corporate event.
Expertise
Hosting your event in the right setting is foundational to its success, so why not leave it to the professionals? Hiring a venue-finding service means having access to expert event planners who possess the knowledge, experience and passion when it comes to hunting down the perfect venue. It's literally their job!
Absolute Venues can do just that. With a team of experienced and dedicated event planners and an extensive directory of over 160,000 venues across the UK and worldwide, we know exactly what to look for. We've been doing it for over 20 years.
Saves You Time
Finding a suitable venue for your event can be a daunting and time-consuming process. Trying to fit this into your already-busy schedule can be a challenge itself! Venue-finding services exist to save you time, energy and hassle. All you have to do is draw up a brief, which they'll then use to find the best and most appropriate venue based on your specifications and preferences.
Save time on booking your next venue by getting in touch with Absolute Venues today.
Saves You Money
Hiring a venue isn't always cheap, especially if your event calls for a venue that will wow your attendees (perhaps an iconic and prestigious location or a modern space that boasts state-of-the-art technology). However, using a venue-finding service can help you to save money. Agencies have great buying power, and because they've built up strong relationships with venues, they're often in a position to negotiate excellent deals for their clients.
At Absolute Venues, we have long-standing connections with numerous venues, conference centres and hotel groups across the UK and internationally, meaning we can secure the best price for your venue of choice.
Avoid Chase-Up Calls
When looking for a venue, it's wise to research and enquire about multiple locations. However, the downside of doing your due diligence is being bombarded by follow-up phone calls or emails from all the venues you've got in touch with (who are obviously keen for you to book with them). By using a venue-finding service, you can avoid this unwanted headache. Don't worry, we're used to those pesky follow-up calls!
Stay Up to Date with the Latest Venues
It often feels like there's a swanky new venue popping up every day across the country, making it hard for those who aren't plugged into the venue industry to keep up. Luckily for you, it's the professional responsibility of a venue-finding service to stay abreast of the latest venues, ensuring you never miss an opportunity to find that perfect venue.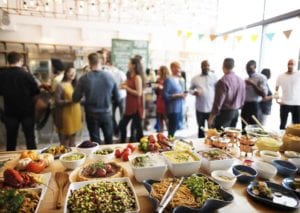 Multiple Venues to Choose From
Many venue-finding agencies provide you with a shortlist of suitable venue options to choose from, not just one. They take your brief into consideration and search far and wide to find venues that fit the bill. More choice means more chance of finding the venue that's right for your event. There's also less pressure on you to go with a recommendation that you're not 100% happy with.
Quick Response Time
Many venue-finding agencies respond to enquiries within 24 hours. This is very useful if you've been given a short lead time to find a venue for your event or meeting, or a venue booking has fallen through at short notice. At Absolute Venues, we pride ourselves on our quick response time and excellent customer service. Once you tell us your brief and budget, you can expect to receive a detailed proposal in a matter of days. Our process is swift, smooth and stress-free.
Saves You the Trouble of On-Site Visits
How can you be sure a venue is perfect unless you view it for yourself in person? Some venue-finding services carry out on-site visits on behalf of their clients and come back with an honest, impartial and detailed report based on their needs and preferences. This not only ensures you find a venue you're happy with, but saves you the trouble of travelling, which is especially helpful if you've got your eye on multiple locations.
Extra Assistance
Venue-finding agencies can help you with much more than just finding the right venue for your event. Some agencies assist you with organising catering, technology and hospitality requirements, while others provide support with delegate management, registration and other organisational tasks.
At Absolute Venues, we also offer a free accommodation booking service for your guests or delegates. Whether you need an individual room or several large suites, we can offer you discounted rates on hotels and other accommodation options throughout the UK, Europe and worldwide.
It's Absolutely Free!
Most venue-finding services are totally free – including Absolute Venues'. How on Earth does such a fantastic and valuable service come at zero cost, you ask? Well, we charge the venue a commission after your booking has been confirmed. You have absolutely no obligation to book with us if you aren't satisfied with the service and there are no hidden costs; we never force a booking just to make a commission. What do you have to lose?
If you're looking for a professional service to help you find the perfect venue for your event, simply fill out our enquiry form or contact us on 0161 929 4948 or at [email protected].